dinsdag, 06 september 2016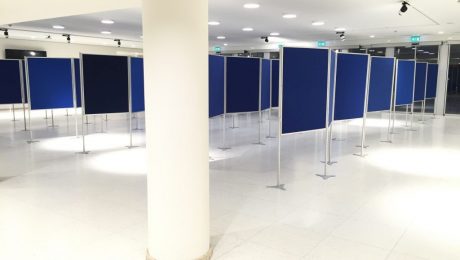 Op vrijdag 2 september plaatste ABC Display 260 Posterborden in het World Forum van Den Haag.
De grote posterpresentatie wordt gedurende 6 dagen ingezet en vormt een rode draad tijdens het evenement.
Alle panelen worden dubbelzijdig ingezet.
Sommige posterborden zijn voorzien van verlichting als het een donkere presentatiezaal betreft.
Enkele voordelen van de presentatieborden van ABC Display zijn:
Landscape en portret inzetbaar
Onbeperkt gekoppeld inzetbaar of alleenstaand.
Grote voorraad van 500 panelen.
Kijk voor meer informatie in onze Click panelen folder ABC, of neem contact op met een van onze medewerkers.